EV Charger News
Charging Station Site Number 95823_1

Status as of 1/30/2011: This site is out of service. It has been deleted from the active database.

Important! There may be more recent status comments in the "I Was There" reports and comments.
Click here to view or to add a comment.

Southgate Community Library
6132 66th Ave. at Florin Mall Drive
Sacramento - Other, California 95823

Site ID: 95823_1 Thomas Bros. Maps Page and Grid™: 298-A7


Charging facilities at this site:
Inductive:
1 - Small paddle
Conductive:
1 - Avcon
Nominal supply voltage for this site: 208V

<!- MapCase parameters: Keep list: , MapCase (Custom.jpg, Tiger, Costco): NNN Case number: 8-->

MAP OF CHARGING STATION LOCATION


Drag the map with your mouse, or double-click to center.





Lat:  38.49160 (N 38°29.496') (N 38°29'29.8")   (WGS 84 datum)
Lon:-121.43388 (W121°26.033') (W121°26'02.0")
         
(V: Determined by GPS site visit.)

Elevation: 38 feet below sea level.

Status:
8/12/05: Chargers have been permanently removed. See comments.

Comments:
8/12/05: Chargers have been valdalized twice. Paddle destroyed, cables cut. Chargers have now been removed. It's been decided not to replace them due to likelihood of future vandalism. Belle Cooledge Library nearby.
1/6/05: This site was installed some time ago, but has not been listed.
Measured 211V

Driving directions:

Go to Google Local for driving directions to/and from any location, and to find points of interest.


How to find the charging station location once you have found the site:
Rightmost two spaces in the parking lot on the left side of the buidling, nearest the Florin Mall Drive entrance to the parking lot.

Nearby charging locations:

Use the EVChargerMaps system to find nearby charging sites, and to leave comments about this site.


Things to do:
Library with reading room and rest rooms, open Mon 10-6, Tue and Wed 12-8, Thu 10-6, Fri and Sat 11-5. Closed Sun.
One (long) block walk to Florin Mall.

Contact information:
Cheryl Kuchman (pronounced Cushman)
Manager
Work: 916-264-2920
E-Mail: ckuchman@saclibrary.org
http://www.saclibrary.org/about_lib/brn_sou.html

Rating:
3 Raters:
Tom Dowling, 12/04.

Equipment model and serial number info:
Gen 2+ SM5276P0042001A- on 12/13/04 replaced damaged Gen 2+ SM5276P0103010C, Cable 195 removed 12/13/04
ICS200B EV00600 TR-12-00-024

Meter readings::
ICS 19.2 kWh 12/3/04, 12/15/04

Nixed record::
11/29/05: permanently down. remove listing now, notice period complete.
---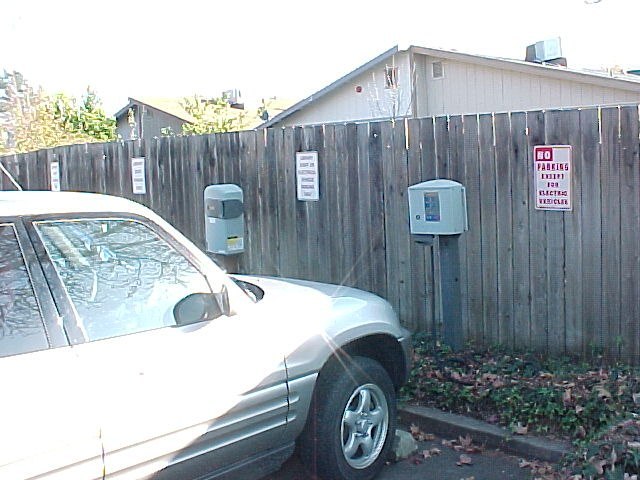 by Tom Dowling, 12/04.
---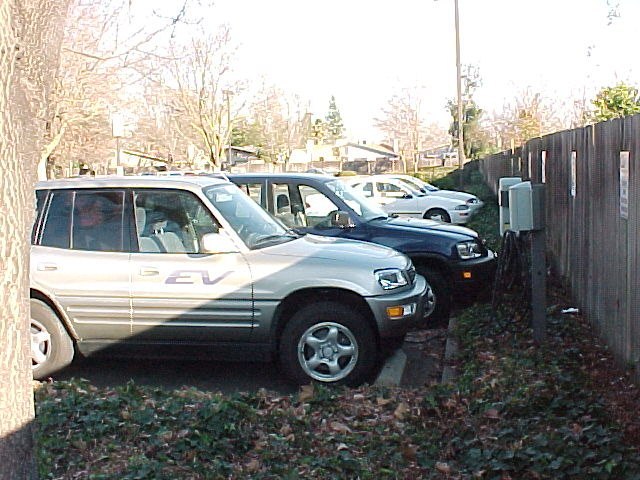 by Tom Dowling, 12/04.
---
Check out the "I Was There" reports for this site, or leave one of your own, using the EVChargerMaps system. "I Was there" reports are important, even (or perhaps especially) if all is well. Please submit a report whenever you visit a charging station.
You can also use this feature to find nearby charging stations.
Back to top of page

---
Generated on Sunday, 1/30/2011, at 10:47:46 PM PT from evcnall.fp7.

Revision History:
7/12/2007: Added "I Was There" report.
12/28/2006: Added "I Was There" report.
9/15/2006: Added "I Was There" report.
2/21/2005: Added "I Was There" report.
1/6/2005: Added "I Was There" report.
1/6/05: new site added.

Do you see any discrepancies or have any information for us about this page?
Please add comments, using the EVChargerMaps system. Click here.