EV Charger News
Charging Station Site Number 95678_5

Status as of 1/30/2011: In service.

Important! There may be more recent status comments in the "I Was There" reports and comments.
Click here to view or to add a comment.

Costco Roseville
6750 Stanford Ranch Road
Roseville, California 95678

Site ID: 95678_5 Thomas Bros. Maps Page and Grid™: 280-J3


Charging facilities at this site:
Inductive:
1 - Small paddle
Conductive:
1 - Avcon
1 - Other
Other types: 5-15
Nominal supply voltage for this site: 208V

<!- MapCase parameters: Keep list: CSH, DS, CSF, MapCase (Custom.jpg, Tiger, Costco): NNY Case number: 7-->

MAP OF CHARGING STATION LOCATION


Drag the map with your mouse, or double-click to center.





Costco Warehouse number 029
Click on the Costco map above to go to the Costco Web page for this site, with store hours, phone numbers, and warehouse features.


Lat:  38.77985 (N 38°46.791') (N 38°46'47.5")   (WGS 84 datum)
Lon:-121.26718 (W121°16.031') (W121°16'01.9")
         
(V: Determined by GPS site visit.)

Elevation: 194 feet.

Status:
ICEing problems have been resolved.

Comments:
Striping added 10/24/03. Should reduce ICEing.

Driving directions:
Corner of Stanford Ranch Road and Five Star Boulevard -- See Costco map. From I-80 E or W, exit CA-65 North. Exit Galleria Blvd/ Stanford Ranch Road, headed North. Turn left on Five Star Blvd., then left into the Costco parking lot.
Go to Google Local for driving directions to/and from any location, and to find points of interest.


How to find the charging station location once you have found the site:
On the left side of the building as you face the main entrance -- the first two spaces past the Tire Center.

Nearby charging locations:

Use the EVChargerMaps system to find nearby charging sites, and to leave comments about this site.


Things to do:
Shop at Costco! Many other stores and eateries nearby.

Rating:
4 Raters:
Tom Dowling 10/03 (4) Tim Hastrup 12/03 (5)

Adopt-a-Charger sponsor info:
Tim and Vibeke Hastrup 10/03, 12/03, 1/04, 2/04, 3/04

Equipment model and serial number info:
iwt costco rsvl ics200b cfg ev00601 ser tr 08-01-016
tal sn s0301069 1q03 cable sn 00651

Meter readings::
0.0 kwh 10/10/03; same 5/04
---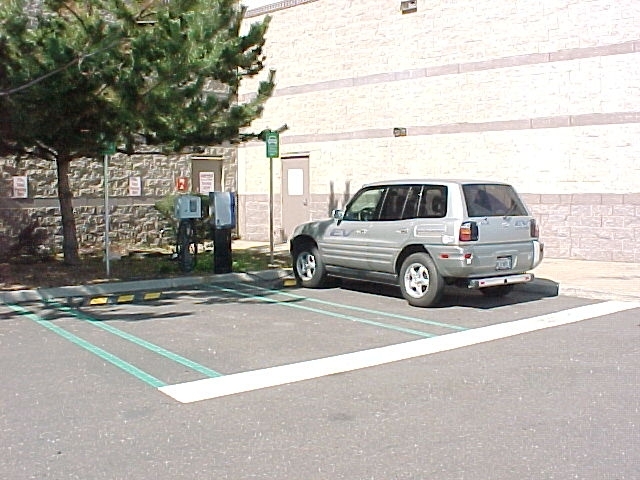 Overview with striping, by Tom Dowling, 3/04..
---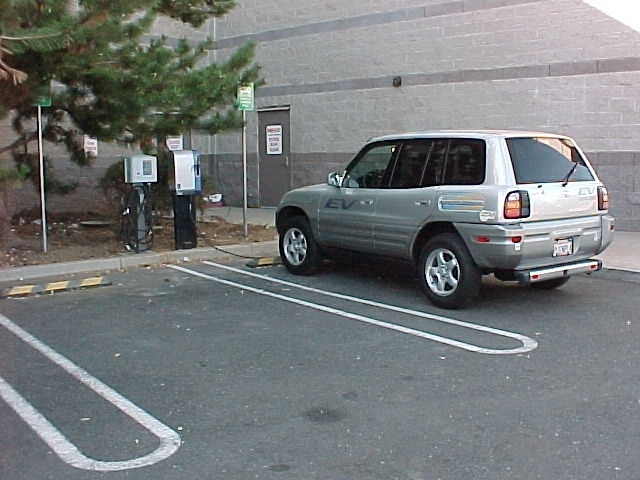 Left of tire center, by Tom Dowling 10/03.
---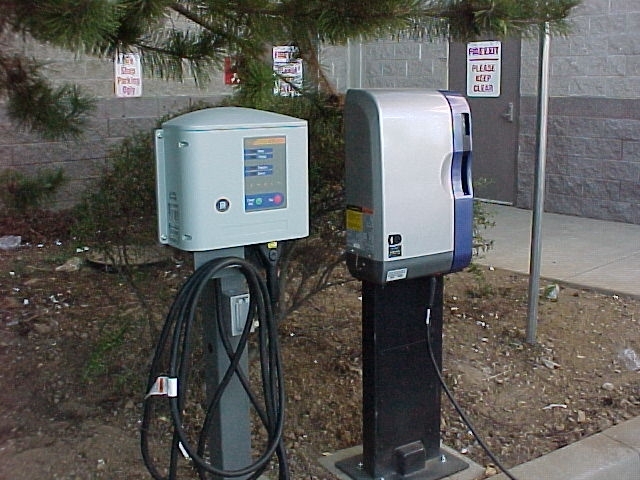 Charger closeup, by Tom Dowling 10/03.
Note 5-20 on post under the Avcon station.
---
Check out the "I Was There" reports for this site, or leave one of your own, using the EVChargerMaps system. "I Was there" reports are important, even (or perhaps especially) if all is well. Please submit a report whenever you visit a charging station.
You can also use this feature to find nearby charging stations.
Back to top of page

---
Generated on Sunday, 1/30/2011, at 10:47:15 PM PT from evcnall.fp7.

Revision History:
7/12/2007: Added "I Was There" report.
12/28/2006: Added "I Was There" report.
9/15/2006: Added "I Was There" report.
2/21/2005: Added "I Was There" report.
11/17/2004: Added "I Was There" report.
5/16/2004: Added "I Was There" report.
5/3/2004: Added "I Was There" report.
5/1/2004: Added "I Was There" report.
3/10/04: Added new photo, changed caption.
2/25/04: Added leading zero to warehouse number.
2/15/04: Added warehouse number.
2/6/04: New IWT.
1/15/04: Updated IWT.
12/11/03: Updated IWT.
10/22/04: added 208v notation.
10/10/03: New site added.

Do you see any discrepancies or have any information for us about this page?
Please add comments, using the EVChargerMaps system. Click here.