EV Charger News
Charging Station Site Number 95603_2

Status as of 1/30/2011: In service.

Important! There may be more recent status comments in the "I Was There" reports and comments.
Click here to view or to add a comment.

California Welcome Center Auburn
13411 Lincoln Way
Auburn, California 95603

Site ID: 95603_2 Thomas Bros. Maps Page and Grid™:


Charging facilities at this site:
Inductive:
1 - Small paddle
Conductive:
1 - Avcon
1 - Other
Other types: 5-15 GFI on 20A ckt.
Nominal supply voltage for this site: 208V

<!- MapCase parameters: Keep list: , MapCase (Custom.jpg, Tiger, Costco): NNN Case number: 8-->

MAP OF CHARGING STATION LOCATION


Drag the map with your mouse, or double-click to center.




---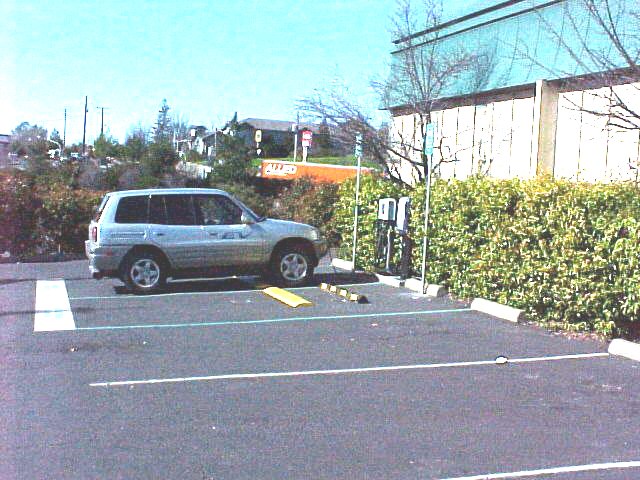 by Tom Dowling, 2/05. Note the bump strips, to prevent rollaways with the paddle inserted. Park with front wheels in front of the bump strip. See comments.
---

Lat:  38.92415 (N 38°55.449') (N 38°55'26.9")   (WGS 84 datum)
Lon:-121.05645 (W121°03.387') (W121°03'23.2")
         
(V: Determined by GPS site visit.)

Elevation: 1523 feet.

Status:
Completed and operational 6/1/04.
Under construction 5/19/04

Comments:
Sloped away from chargers. Beware of rollaway risk. Be sure to remove paddle from car before preparing to leave.

Driving directions:
Eastbound I-80 take Exit 120 and follow the blue Califonia Welcome Center signs.
Westbound I-80 take Exit 122 and follow the signs.
Go to Google Local for driving directions to/and from any location, and to find points of interest.


How to find the charging station location once you have found the site:
At the left rear corner of the California Welcome Center building.

Nearby charging locations:

Use the EVChargerMaps system to find nearby charging sites, and to leave comments about this site.


Things to do:
The California Welcome Center has brochures, maps, information, friendly guides who will be glad to suggest activities and places to visit. The California Welcome Center hours are Monday-Saturday 9:00-3:00, and Sunday 11:00-3:00. Charging is available 24x7.

The Placer County Visitors Council Welcomes you to the California Welcome Center - Auburn.

CWC Auburn is one of twelve official California Visitors Centers offering tourism information and services for today's traveler.

CWC Auburn represents the communities of Placer County, and the entire Gold Country & High Sierra regions.

Your California Welcome Center is designed to be a personal concierge to assist visitors, residents, and travelers, in all aspects of local, regional, or California touring.

In addition to personal assistance, CWC offers more than 1,200 free brochures and maps highlighting all tourist attractions and destinations in California with focus on the Gold Country and High Sierra regions.

Amenities include: public telephone, Internet/email access, color and monochrome printing for PC files, refreshments, maps, nearby restaurants, handicapped access, public restrooms, weather/road conditions, electric vehicle charging station, travelers info radio station, and annual visitor guide.

Across the street:
Carl's Jr.
Raley's Supermarket and Drugs
Bagel Junction Coffee Shop
Thai Cuisine
Tan Your Hyde
KFC
Taqueria
Chinese Food
Sierra Grill Restaurant
Szechuan Food
Pizza
Jack in the Box
Baskin Robbins
Subway
Original Pete's Pizza
Trendcuts
Auburn Nails
Burrito Shop
Wolf Mountain Coffee
Several ATMs -- Wells Fargo, Bank of America, Bank of the West
Bus stop -- local bus
Burger King
Best Western Golden Key Motel
Tito Pepe Mexican Restaurant
Lou La Bonte's Restaurant
Travelodge
Ikedas Pies Burgers Fresh Fruit
Sizzler

Down the street (across Auburn Ravine Road):
Starbucks
McDonalds
Bakers Square

It's an easy walk to the other side of I-80. Walk down the street and cross Auburn Ravine Road at the light, then turn right and walk on the left side of the overpass. On the far side of I-80:
Sweetpea's Breakfast and Lunch
Akatsuki Sushi
Foothills Bowl (Bowling Alley)
Maria's Mexican Tacos
Foothills Motel Super 8
Rebel Yell Tattoos
Arby's
Comfort Inn
Jim Boy's Tacos
Wienerschnitzel Hot Dogs and Burgers
Denny's Diner
Motel 6
Taco Bell
Prospector Hill Mini Golf, Batting Cage, Arcade


Contact information:
Cynthia Haynes, Executive Director, 530-887-2111 or Toll Free 866-752-2371.
info@visitplacer.com
Check the Web site for other information and things to do in the area.

Rating:
4 Raters:
Tom Dowling 12/03

Equipment model and serial number info:
ICS200B EV00600 tr11-00-079
TAL S0304080 4-6/03

Meter readings::
ICS 0.0,
sub-meter:
863 kWh 12/3/2010
728 kWh 4/17/2009
155 kWh 2/1/05
150 kWh 1/18/05
139 kWh 12/21/04
123 kWh 11/11/04
103 kWh 10/1/04
94 kWh 9/15/04
84 kWh 8/27/04
32 kWh 7/6/04
24 kWh 6/4/04
14 kWh 6/1/04

---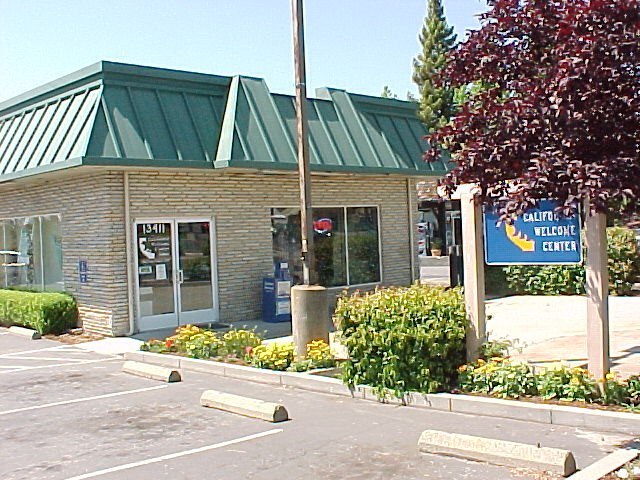 by Tom Dowling, 5/04
---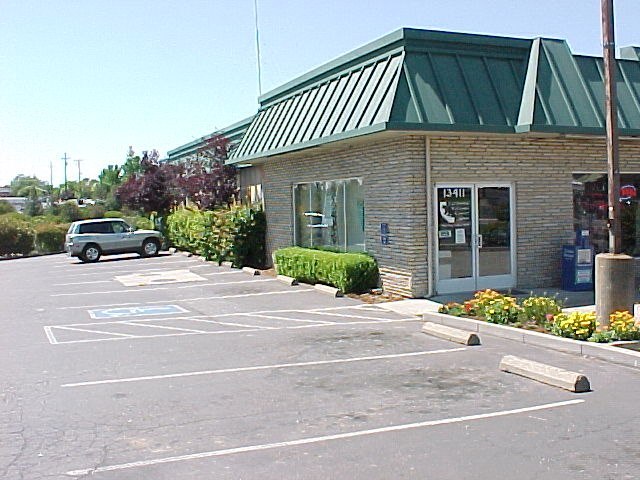 by Tom Dowling, 5/04, prior to bump strip installation.
---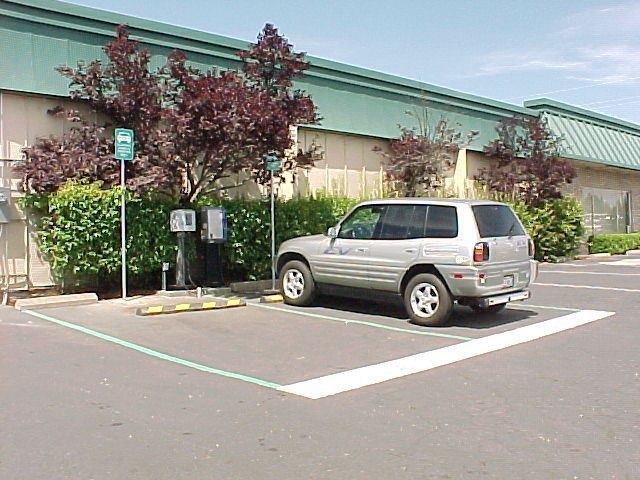 by Tom Dowling, 6/04, prior to bump stirip installation.
---
Check out the "I Was There" reports for this site, or leave one of your own, using the EVChargerMaps system. "I Was there" reports are important, even (or perhaps especially) if all is well. Please submit a report whenever you visit a charging station.
You can also use this feature to find nearby charging stations.
Back to top of page

---
Generated on Sunday, 1/30/2011, at 10:46:52 PM PT from evcnall.fp7.

Revision History:
12/3/2010: Added meter reading, updated to dos.
5/26/05: Added top (bump strip) photo.
Added OC type.
6/1/04: Changed status from DOWN LOC to NEW LOC; Added more detail. 5/20/04: Added photos, to-do, other details.
11/29/03: new site added, in progress, not yet complete.

Do you see any discrepancies or have any information for us about this page?
Please add comments, using the EVChargerMaps system. Click here.