EV Charger News
Charging Station Site Number 95008_1

Status as of 1/30/2011: In service.

Important! There may be more recent status comments in the "I Was There" reports and comments.
Click here to view or to add a comment.

Water Tower Plaza
300 Orchard City Drive
(Lot at 1st & Rincon)
Campbell, California 95008

Site ID: 95008_1 Thomas Bros. Maps Page and Grid™: 853-E6


Charging facilities at this site:
Inductive:
1 - Small paddle

<!- MapCase parameters: Keep list: , MapCase (Custom.jpg, Tiger, Costco): NNN Case number: 8-->

MAP OF CHARGING STATION LOCATION


Drag the map with your mouse, or double-click to center.




---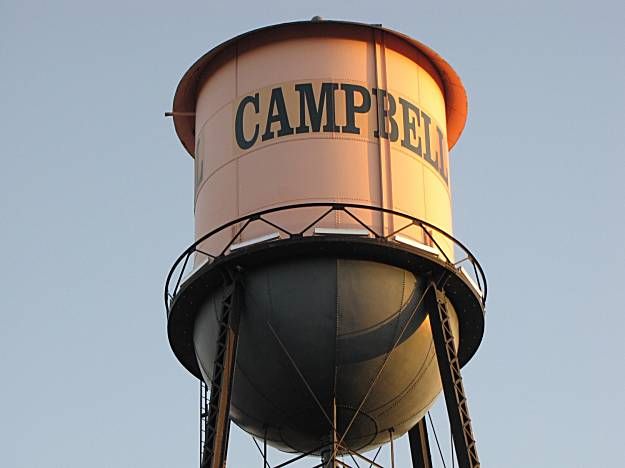 Photo: Stephanie Wright Hession, SFGate.com, 9/17/09
---

Lat:  37.28479 (N 37°17.087') (N 37°17'05.2")   (WGS 84 datum)
Lon:-121.94512 (W121°56.707') (W121°56'42.4")
         
Lat/Lon notes:
Precisifier, Tom Dowling, 9/19/09

Elevation: 218 feet.
Status:
9/19/09: As of 7/15/09: erikwal reports: The Campbell EV Charging Station is available again after 2 years of work (and delays) on the parking structure.
5/18/08: Garage top floor is closed for major repairs. Do not expect it to reopen until late 2008.
2/9/05: Small-paddle charger replaced large-paddle charger.
2/23/02: Jerry Pohorsky: This large paddle charger has been repaired. See further notes, below.
Comments:
2/9/05: SPI charger installed, replacing LPI, as part of the CARB/SMUD fleet charger redeployment program.
Driving directions:
Take Winchester to East Rincon, at the Rotten Robbie ICE refueling station, and go east 5 blocks. The entrance to the top floor is at the far back corner of the covered garage. TAL is in the southwestern corner.
Go to Google Local for driving directions to/and from any location, and to find points of interest.

How to find the charging station location once you have found the site:
The charger is located on the top (2nd) floor of a public garage located behind the plaza. It is in the southwest corner, near the exit ramp. Access is available 24 hours a day. There is room for two cars around the charger. There is virtually no chance at being ICE'd.
Nearby charging locations:
Santa Clara Valley Water District/a>

Use the EVChargerMaps system to find nearby charging sites, and to leave comments about this site.

Things to do:
There are two restaurants and a bar in the plaza itself. One block further is the center of Campbell with numerous restaurants, coffee shops, etc. Another block away is the Campbell Civic Center with city offices and the library. You can check out the four RAV4-EVs the city has along the way.
-- Dru Sutton, updated 6/11/2001
Rating:
3 Raters:
Jerry
Equipment model and serial number info:
Gen 2+
---

by Tom Dowling 6/10/01
---
Check out the "I Was There" reports for this site, or leave one of your own, using the EVChargerMaps system. "I Was there" reports are important, even (or perhaps especially) if all is well. Please submit a report whenever you visit a charging station.
You can also use this feature to find nearby charging stations.
Back to top of page

---
Further notes about this site are available by clicking here.

---
Generated on Sunday, 1/30/2011, at 10:44:44 PM PT from evcnall.fp7.

Revision History:
9/19/09 Changed to OK.
5/18/08: changed to DOWN LOC.
7/13/2007: Added "I Was There" report.
3/8/2007: Added "I Was There" report.
3/25/2006: Added "I Was There" report.
9/5/2005: Added "I Was There" report.
2/9/05: Changed LPI from 1 to 0, SPI from 0 to 1.
9/18/2004: Added "I Was There" report.
5/16/2004: Added "I Was There" report.
5/3/2004: Added "I Was There" report.
10/10/03: updated lat/lon
8/23/03: Revised status notes.
6/18/03: added EV1 Club info.
4/30/02: updated per TDdb
4/22/02: Imported from EV1 Club db
Do you see any discrepancies or have any information for us about this page?
Please add comments, using the EVChargerMaps system. Click here.