EV Charger News
Charging Station Site Number 94947_1

Status as of 1/30/2011: New location, in service.

Important! There may be more recent status comments in the "I Was There" reports and comments.
Click here to view or to add a comment.

Paul Schafer, DDS
896 Sutro Ave
Novato, California 94947

Site ID: 94947_1 Thomas Bros. Maps Page and Grid™: 529-H5


Charging facilities at this site:
Conductive:
1 - Avcon
4 - Other
Other types: 14-50 50A 240V(1); 1 6-20 20A 240V(1); 5-20 20A 120V(2)
Nominal supply voltage for this site: 240V

<!- MapCase parameters: Keep list: , MapCase (Custom.jpg, Tiger, Costco): NNN Case number: 8-->

MAP OF CHARGING STATION LOCATION


Drag the map with your mouse, or double-click to center.




---

Photo: Dr. Schafer. Charging stations are on the right of the photo.
---

Lat:  38.11719 (N 38°07.031') (N 38°07'01.9")   (WGS 84 datum)
Lon:-122.60983 (W122°36.590') (W122°36'35.4")
         
Lat/Lon notes:
Google maps
Comments:
Maximum simultaneous ampacity: 50A.
Driving directions:
At the SE corner of Novato Blvd, and San Marin Drive. (It is important to note that San Marin Drive changes names to Sutro Avenue at this corner.)
From US 101 North or South :
1. From US highway 101, take the Atherton Avenue/San Marin Drive exit, 2.8 miles north of the junction with CA highway 37.
2. Drive 2.7 miles west on San Marin Drive until the 4 way stop with Novato Boulevard. Proceed straight across the intersection, where the road turns into Sutro Avenue.
3. Turn left at the first drive way on your left.

Go to Google Local for driving directions to/and from any location, and to find points of interest.

How to find the charging station location once you have found the site:
The charging stations are on a fence about 10 feet off of the road on the west side of the driveway. There is a section of dirt to park on, right next to the charging stations.
Nearby charging locations:

Use the EVChargerMaps system to find nearby charging sites, and to leave comments about this site.

Things to do:
1. The only charging site in Novato with the closure of the Costco charging site during their remodel.
2. At the intersection of the two biggest streets in the city of Novato.
3. Available 24/7, directly under a street light.
4. Not far off Highway 101.
5. The dental office supplies the power on site, courtesy of Dr. Paul Schafer, DDS.
6. O'Hair Park is right across the street with hiking trails, a dog park and an equestrian center.
7. China Village, Mary's Pizza Shack and Subway restaurants is a 0.5 mile walk east on Sutro Avenue, which turns in to San Marin Drive once it crosses Novato Boulevard.
4. Miwok Park is a 0.7 mile walk south along Novato Boulevard with the Marin Museum of the American Indian, hiking trails, a picnic area, a playground, and restrooms.

Contact information:
Dr. Paul Schafer, DDS: EV owners are welcome to call my home 415-898-9391 or the office 415-897-9910 if they have any troubles.
Adopt-a-Charger sponsor info:
Dr. Paul Schafer, DDS
---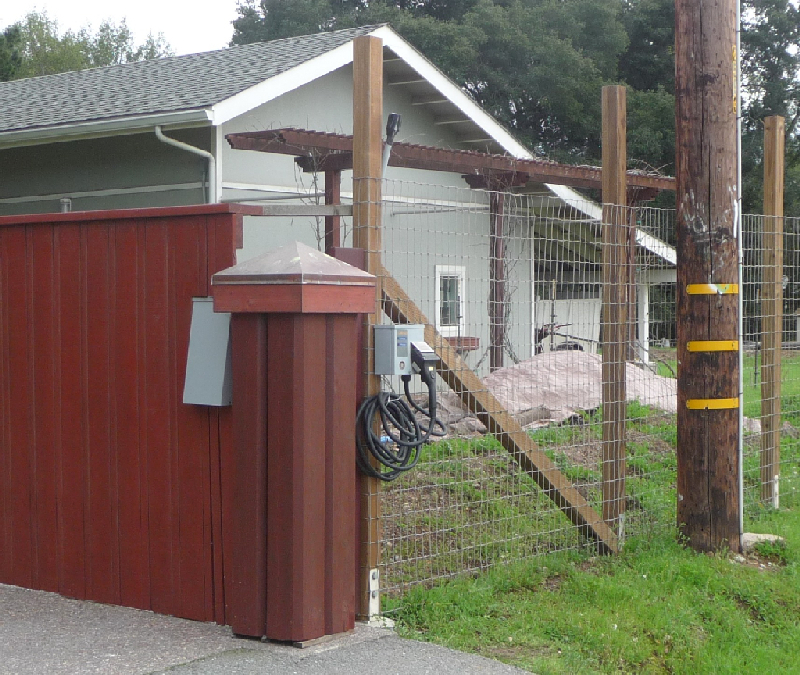 Photo: Dr. Schafer. Avcon charging station.
---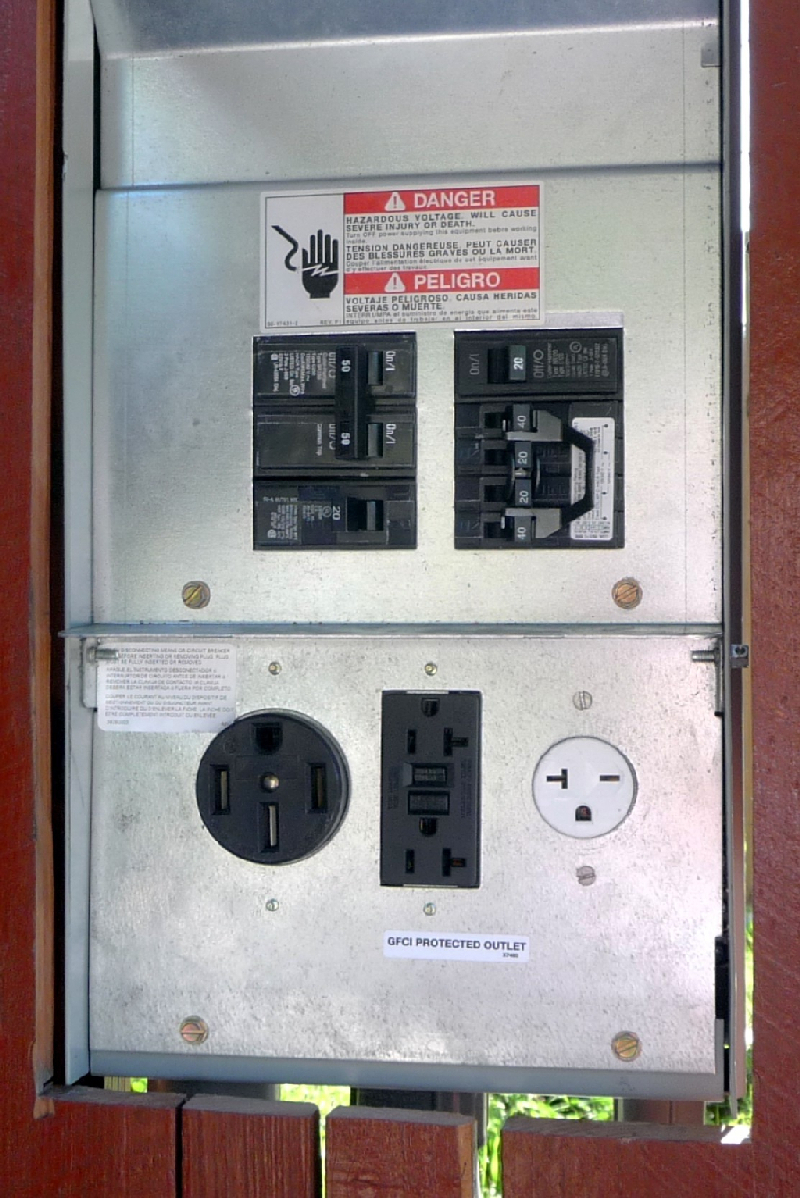 Photo: Dr. Schafer. EV pedestal and panel, fed from 60A breaker in the house.
---
Check out the "I Was There" reports for this site, or leave one of your own, using the EVChargerMaps system. "I Was there" reports are important, even (or perhaps especially) if all is well. Please submit a report whenever you visit a charging station.
You can also use this feature to find nearby charging stations.
Back to top of page

---
Generated on Sunday, 1/30/2011, at 10:46:04 PM PT from evcnall.fp7.

Revision History:
12/26/2010: Site added at Dr. Schafer's request. Site has been in operation since mid-2009.

Do you see any discrepancies or have any information for us about this page?
Please add comments, using the EVChargerMaps system. Click here.