EV Charger News
Charging Station Site Number 94928_1

Status as of 1/30/2011: In service.

Important! There may be more recent status comments in the "I Was There" reports and comments.
Click here to view or to add a comment.

Costco Rohnert Park
5901 Redwood Drive
Rohnert Park, California 94928

Site ID: 94928_1 Thomas Bros. Maps Page and Grid™: 569-A7


Charging facilities at this site:
Inductive:
1 - Small paddle
Conductive:
1 - Avcon
1 - Other
Other types: 5-20 120V GFCI
Nominal supply voltage for this site: 208V

<!- MapCase parameters: Keep list: CSH, DS, CSF, MapCase (Custom.jpg, Tiger, Costco): NNY Case number: 7-->

MAP OF CHARGING STATION LOCATION


Drag the map with your mouse, or double-click to center.





Costco Warehouse number 659
Click on the Costco map above to go to the Costco Web page for this site, with store hours, phone numbers, and warehouse features.


Lat:  38.35363 (N 38°21.218') (N 38°21'13.1")   (WGS 84 datum)
Lon:-122.71667 (W122°43.000') (W122°43'00.0")
         
(V: Determined by GPS site visit.)

Lat/Lon notes:
StreetPilot 2720, Tom Dowling, 1/06

Elevation: 107 feet.

Status:
6/7/06: Small paddle charger was down, and has now been replaced.
Construction completed 1/10/06.


Comments:
Material and labor for this site was funded by generous contributions from EV drivers. Construction of this site was performed by the Electric Auto Association (EAA). The contractor was Michael Mora, RAV4 EV driver and EAA member, owner of Solectric Electric.

Driving directions:
From U.S. 101 South:
Take the Wilfred Ave exit to Golf Course Dr - go 0.3 mi -
then turn left at Redwood Dr - go 0.8 mi

From U.S. 101 North:
Take the Rohnert Park Expy exit - go 0.3 mi
Turn left at Rohnert Park Expy - go 0.1 mi
Continue on Rohnert Park Expy W - go 0.2 mi
Turn right at Redwood Dr - go 0.3 mi

Link to Google local.
Go to Google Local for driving directions to/and from any location, and to find points of interest.


How to find the charging station location once you have found the site:
Chargers are to the right of the tire store, at the rear corner of the building.

Nearby charging locations:

Use the EVChargerMaps system to find nearby charging sites, and to leave comments about this site.


Contact information:
Dave Renz, manager; Chris Jarzombek, assistant manager. 707-540-9113

Adopt-a-Charger sponsor info:
Lisa and Stan Ireland 1/06

Equipment model and serial number info:
Gen 2+ Serial SM5276P0117022C cable 00471 -- installed as a replacement 6/06.
original serial number believed to be SM5276P0049010
---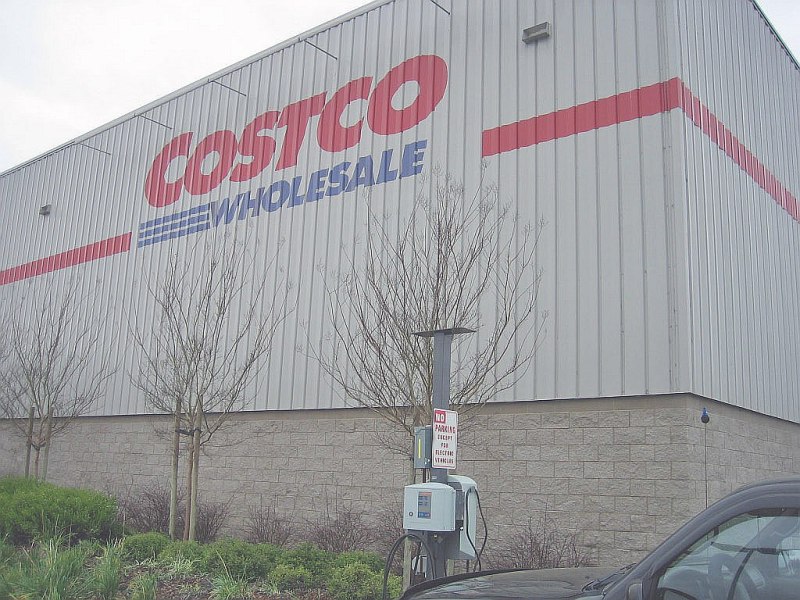 by Tom Dowling 1/06
---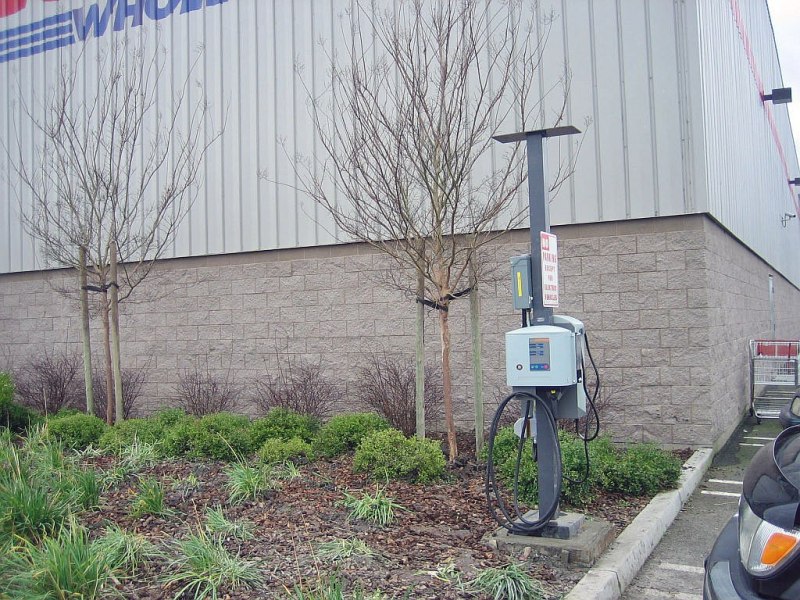 by Tom Dowling 1/06
---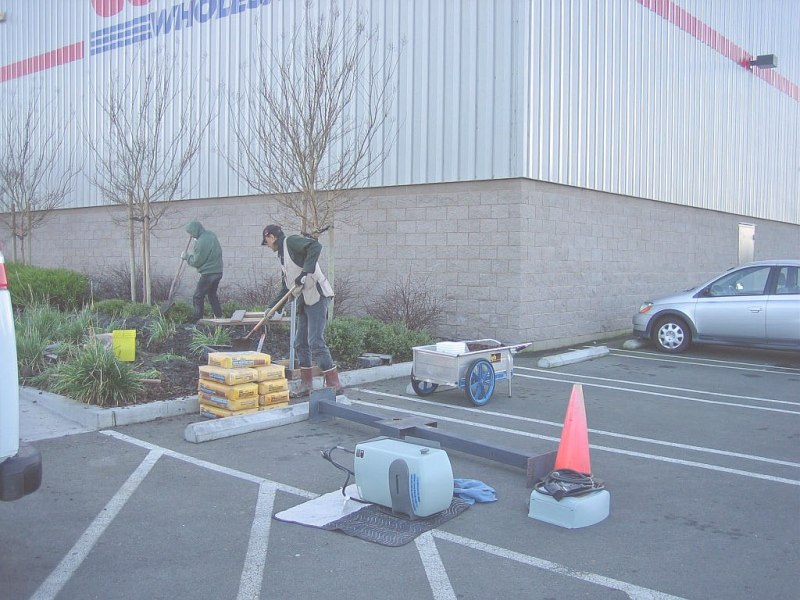 by Tom Dowling 1/06 Michael Mora and his helper, Steve, hard at work. Those bags of cement weigh 80 lbs. each!
---
Check out the "I Was There" reports for this site, or leave one of your own, using the EVChargerMaps system. "I Was there" reports are important, even (or perhaps especially) if all is well. Please submit a report whenever you visit a charging station.
You can also use this feature to find nearby charging stations.
Back to top of page

---
Generated on Sunday, 1/30/2011, at 10:45:17 PM PT from evcnall.fp7.

Revision History:
7/13/2007: Added "I Was There" report.
3/8/2007: Added "I Was There" report.
11/14/06: Updated serial numbers.
6/7/06: Changed status from SPI DOWN to OK. Updated status comments and Adopt-A-Cahrger Info.
5/14/2006: Added "I Was There" report.
3/25/2006: Added "I Was There" report.
1/14/2006: Added "I Was There" report.
1/13/06: New site added.

Do you see any discrepancies or have any information for us about this page?
Please add comments, using the EVChargerMaps system. Click here.