EV Charger News
Charging Station Site Number 94301_3

Status as of 1/30/2011: In service.

Important! There may be more recent status comments in the "I Was There" reports and comments.
Click here to view or to add a comment.

Palo Alto Garage S/L, Bryant/Lytton, Level 2
445 Bryant St. between University and Lytton
Palo Alto, California 94301

Site ID: 94301_3 Thomas Bros. Maps Page and Grid™: 790-J4

Restricted parking. Details: 3 hr parking M-F 8-5
Unlimited parking all other times.

Charging facilities at this site:
Inductive:
1 - Small paddle
Conductive:
1 - Avcon
Nominal supply voltage for this site: 208V

<!- MapCase parameters: Keep list: , MapCase (Custom.jpg, Tiger, Costco): NNN Case number: 8-->

MAP OF CHARGING STATION LOCATION


Drag the map with your mouse, or double-click to center.




---

Bryant St. entrance. Tom Dowling 9/04.
---

Lat:  37.44628 (N 37°26.777') (N 37°26'46.6")   (WGS 84 datum)
Lon:-122.16212 (W122°09.727') (W122°09'43.6")
         
(V: Determined by GPS site visit.)

Elevation: 42 feet.

Status:
Inductive (SPI) charger has badly kinked cord, and will not deliver a charge.
Possible power-off problem with conductive charging station. resolved 8/08.

Comments:
More photos and information.
3 hour parking limit on work days, but available 24x7.
"EV Only" parking signs, so with the problems one has finding parking in Palo Alto in the evenings, these two spots may be useful for EVs, whether you need a charge or not.. Best to "show the flag" in any case.

Driving directions:
Enter the garage from Bryant Street.
Go to Google Local for driving directions to/and from any location, and to find points of interest.


How to find the charging station location once you have found the site:
Great signage leading to a second floor charger. Two spaces marked for EV parking. Second floor


Nearby charging locations:

Use the EVChargerMaps system to find nearby charging sites, and to leave comments about this site.


Things to do:
Downtown Palo Alto!

Contact information:
Transportation Division (650) 329-2520
If chargers are ICEd, call the Palo Alto Police Department at 650-329-2413 and they will send an officer to ticket and tow, depending on police availability.

Driver reports requested to check possible power problem with conductive charging station. Please report whether corrected or not.

Rating:
4 Raters:
Tom Dowling 3/05

Equipment model and serial number info:
DS-200-DL cfg DS-100-DL-60-S3-D2-10
DST-1F-01-01-0018 -- 2-cable charging station. 30A max 2 x 24A max
TAL TCG2000 S0104048 cbl 00415

Meter readings::
NA
---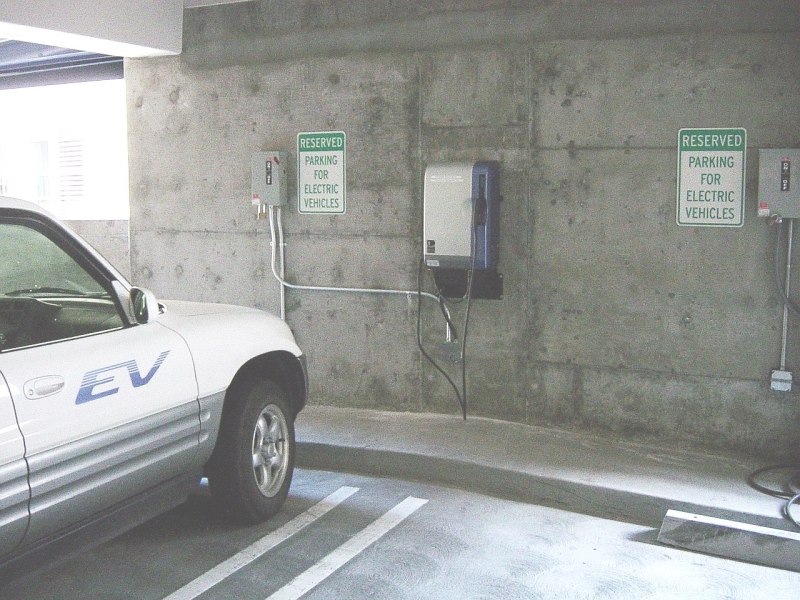 Charging spots. Michael Mora, 3/05. New configuration. There is an Avcon charging station to the right of the SPI charger.
---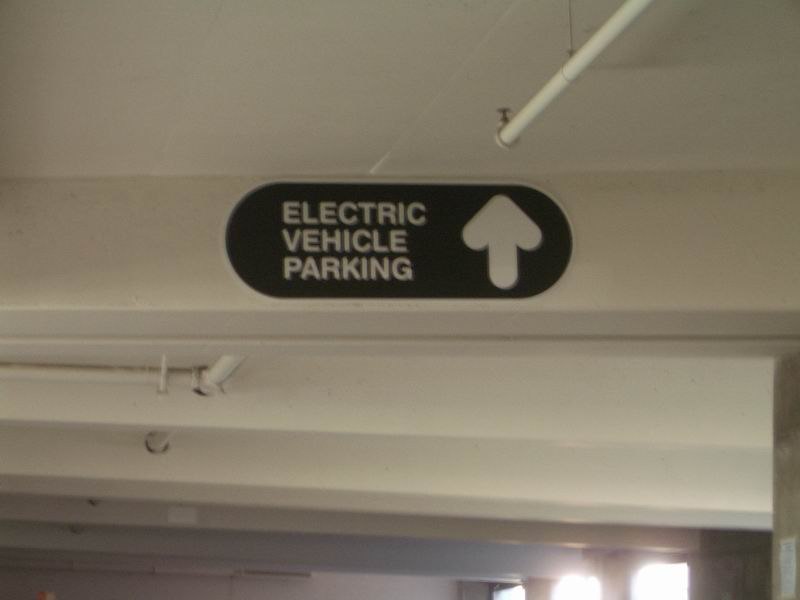 Good signage. Earl Killian, 9/04.
---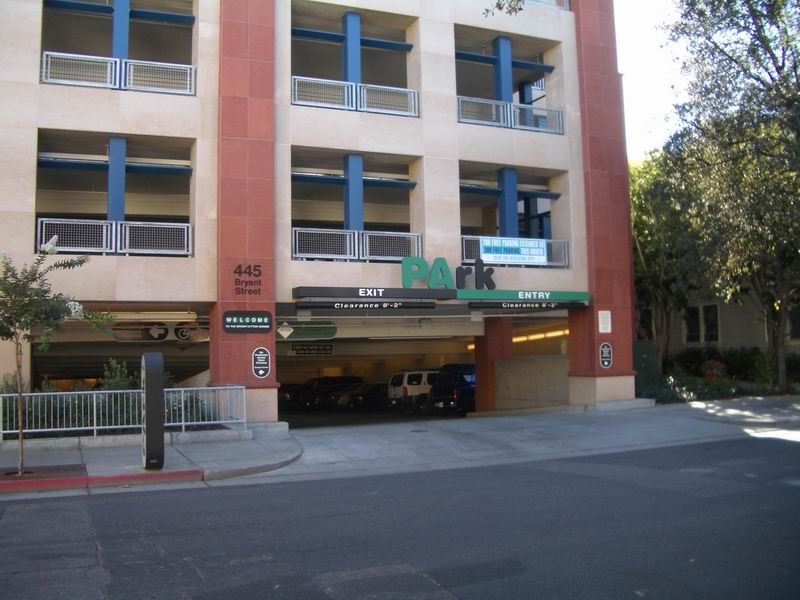 Back entrance, on Florence. Earl Killian, 9/04.
---
Check out the "I Was There" reports for this site, or leave one of your own, using the EVChargerMaps system. "I Was there" reports are important, even (or perhaps especially) if all is well. Please submit a report whenever you visit a charging station.
You can also use this feature to find nearby charging stations.
Back to top of page

---
Generated on Sunday, 1/30/2011, at 10:45:11 PM PT from evcnall.fp7.

Revision History:
5/1/2008: Added police contact information, noted Avcon problem per driver report.
7/13/2007: Added "I Was There" report.
3/8/2007: Added "I Was There" report.
3/25/2006: Added "I Was There" report.
9/5/2005: Added "I Was There" report.
3/11/05: Changed SPI from 0 to 1. 9/18/2004: Added "I Was There" report.
5/16/2004: Added "I Was There" report.
5/15/2004: Added "I Was There" report.
5/3/2004: Added "I Was There" report.
2/15/04: new site added.

Do you see any discrepancies or have any information for us about this page?
Please add comments, using the EVChargerMaps system. Click here.