EV Charger News
Charging Station Site Number 94025_1

Status as of 4/21/2011: In service.

Important! There may be more recent status comments in the "I Was There" reports and comments.
Click here to view or to add a comment.

Former Sun Microsystems Site
17 Network Circle (Building 17)
Menlo Park, California 94025

Site ID: 94025_1


Charging facilities at this site:
Inductive:
1 - Small paddle
Conductive:
1 - Avcon
2 - Other
Other types: 5-20
Nominal supply voltage for this site: 208V

<!- MapCase parameters: Keep list: , MapCase (Custom.jpg, Tiger, Costco): NNN Case number: 8-->

MAP OF CHARGING STATION LOCATION


Drag the map with your mouse, or double-click to center.




---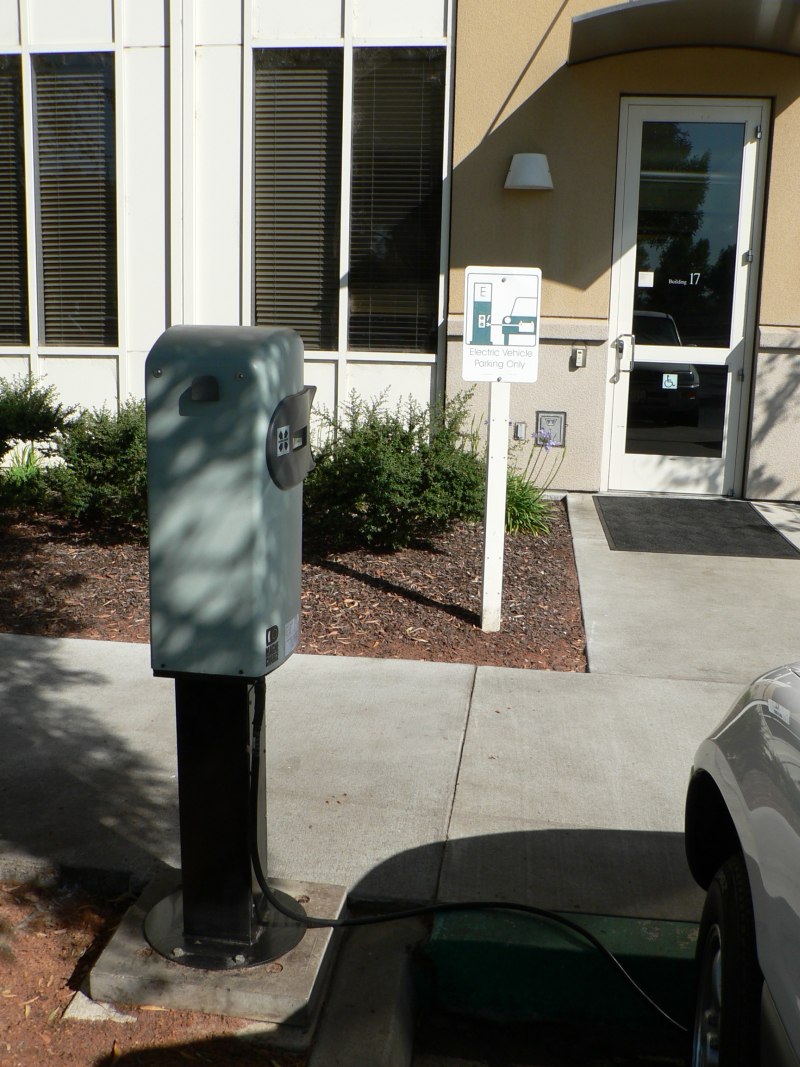 Near entrance of buliding 17. By Marcos Peixoto, 5/07.
---

Lat:  37.48448 (N 37°29.069') (N 37°29'04.1")   (WGS 84 datum)
Lon:-122.14722 (W122°08.833') (W122°08'50.0")
         
Lat/Lon notes:
Garmin StreetPilot reading 4/07 Tom Dowling

Elevation: 20 feet below sea level.
Status:
SPI Gen 2+ installed 4/07, replacing LPI.
Comments:
To become a major Facebook site, starting about July, 2011.
Driving directions:
Right near the West end of the Dumbarton Bridge.
This is a really good site for anyone coming from the East Bay via the Dumbarton bridge. The first entrance to Sun Microsystems as soon as you cross the bridge, takes you directly to the chargers.
Sun Usability Labs and Services
Go to Google Local for driving directions to/and from any location, and to find points of interest.

How to find the charging station location once you have found the site:
In front of building 17, slightly to your left as you enter the campus.
Nearby charging locations:

Use the EVChargerMaps system to find nearby charging sites, and to leave comments about this site.

Things to do:
Eateries on Willow Road, about 0.4 mi. SW. Check the Google Maps link for details -- search for "food".
Rating:
3
Adopt-a-Charger sponsor info:
Marcos Peixoto 5/07
Equipment model and serial number info:
Gen 2+ SM5276P0106020B
Avcon brand station no serial number

---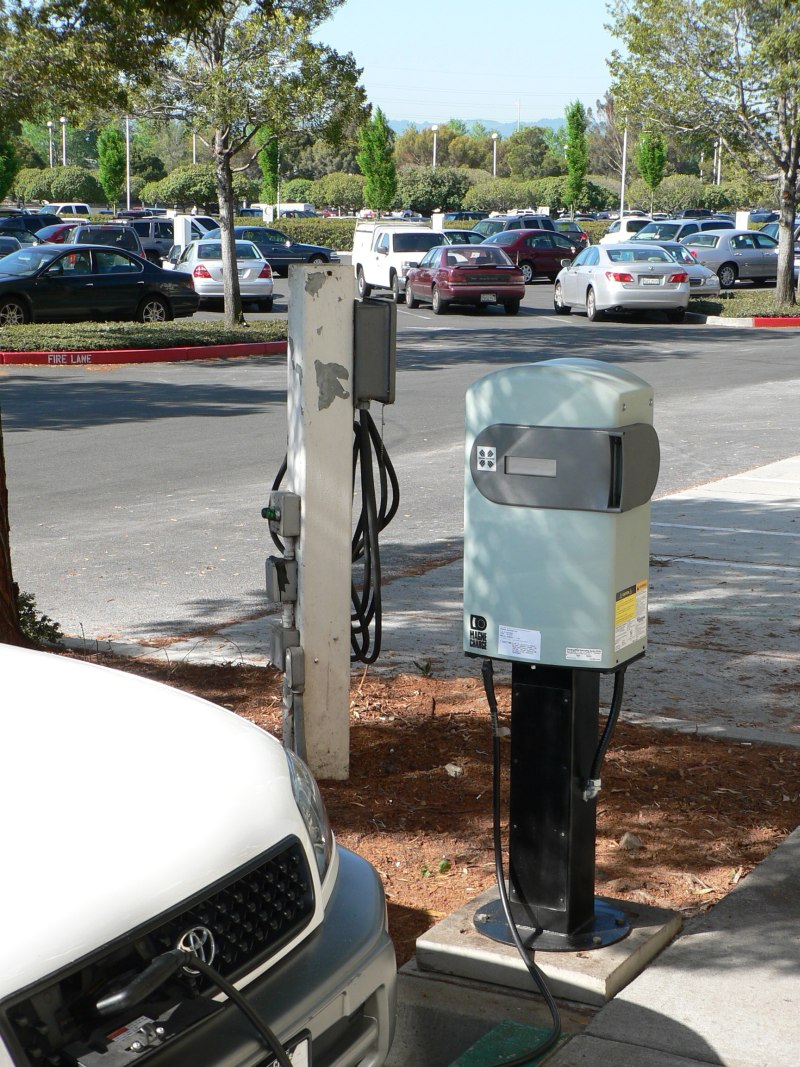 by Marcos Peixoto, 5/07.
---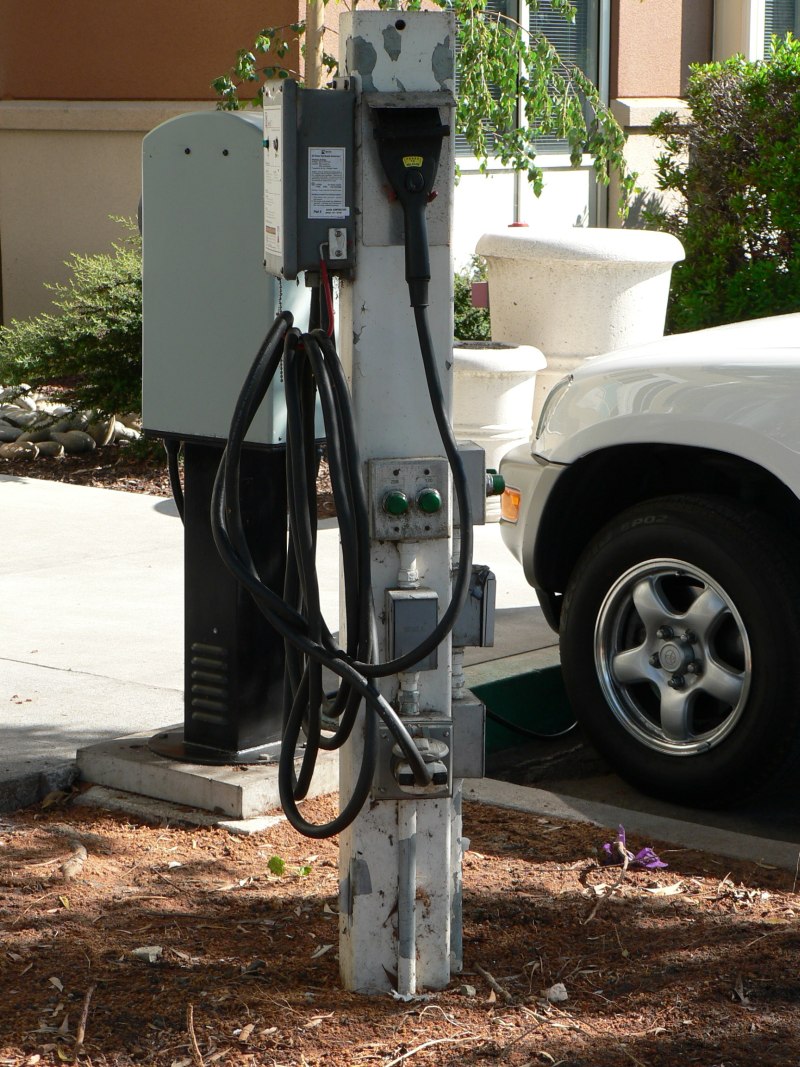 Showing Avcon and OC. By Marcos Peixoto, 5/07.
---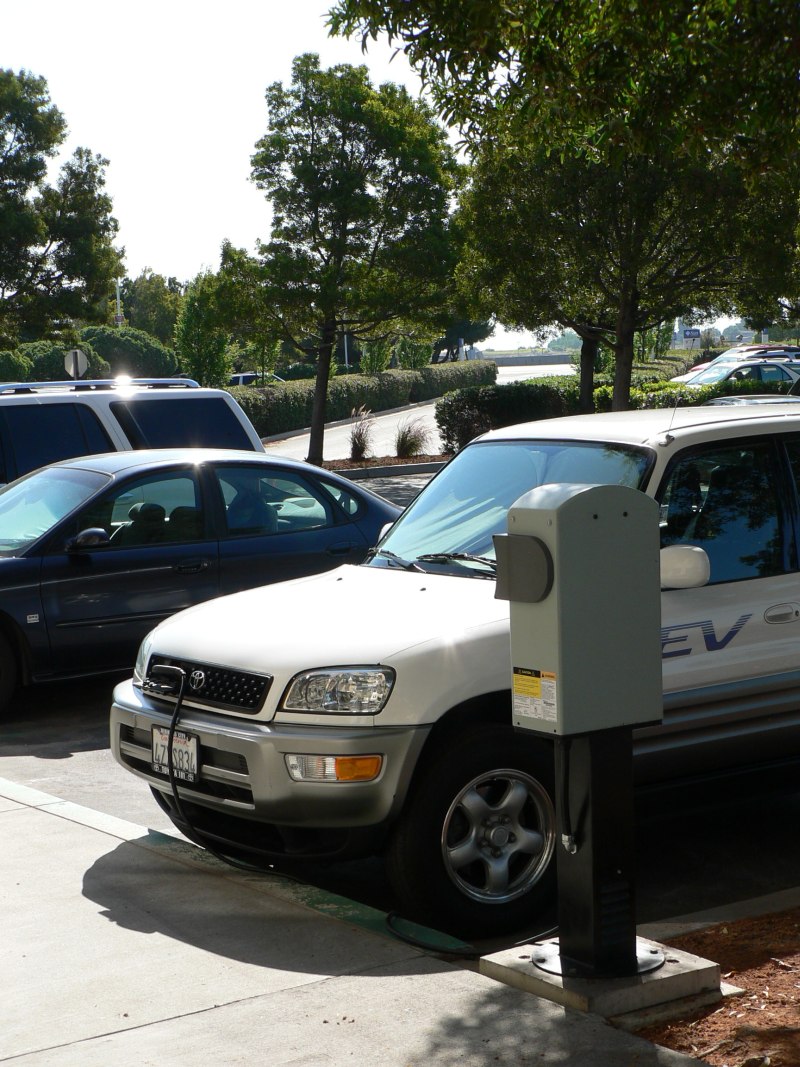 Looking back toward road entrance. By Marcos Peixoto, 5/07.
---
Check out the "I Was There" reports for this site, or leave one of your own, using the EVChargerMaps system. "I Was there" reports are important, even (or perhaps especially) if all is well. Please submit a report whenever you visit a charging station.
You can also use this feature to find nearby charging stations.
Back to top of page

---
Generated on Thursday, 4/21/2011, at 1:36:36 PM PT from evcnall.fp7.

Revision History:
4/21/2011: Changed name from Sun Microsystems to Former Sun Microsystems. Removed Sun contact info.
5/18/08: changed from new loc to OK.
7/13/2007: Added "I Was There" report.
5/9/2007: Added "I Was There" report.
5/9/2007: new site added.

Do you see any discrepancies or have any information for us about this page?
Please add comments, using the EVChargerMaps system. Click here.