EV Charger News
Charging Station Site Number 93908_1

Status as of 1/30/2011: In service.

Important! There may be more recent status comments in the "I Was There" reports and comments.
Click here to view or to add a comment.

Wild Things Animal Rentals, Inc.
400 River Rd
Salinas, California 93908

Site ID: 93908_1 Thomas Bros. Maps Page and Grid™: 1096-G2


Charging facilities at this site:
Conductive:
1 - Avcon
3 - Other
Other types: 1-5-20C, 2-14-50C
Nominal supply voltage for this site: 240V

<!- MapCase parameters: Keep list: , MapCase (Custom.jpg, Tiger, Costco): NNN Case number: 8-->

MAP OF CHARGING STATION LOCATION


Drag the map with your mouse, or double-click to center.





Lat:  36.59440 (N 36°35.664') (N 36°35'39.8")   (WGS 84 datum)
Lon:-121.62500 (W121°37.500') (W121°37'30.0")
         
(V: Determined by GPS site visit.)

Elevation: 100 feet.

Comments:
The charger is available to the public, but visitors not otherwise utilizing the facilities, please consider a purchase at their gift shop or a donation to EARS to help defray the cost of your power. Wild Things (www.wildthingsinc.com) is home to many exotic animals, including Joseph, the MGM Lion, as well as the Vision Quest Safari Bed & Breakfast (A great place to stay overnight while you charge, $225/night), and the non-profit Elephants of Africa Rescue Society (EARS, www.elephantears.org).

Driving directions:
Partway between Salinas and Monterey off Highway 68. 4.7 miles East of Highway 68 on River Road, plus an additional .2 miles from the entrance to the charger. For directions to the facility, see http://www.wildthingsinc.com/html/map_to_us.html . Once on the property, continue up the hill following the signs to school bus parking.
Go to Google Local for driving directions to/and from any location, and to find points of interest.


How to find the charging station location once you have found the site:
The charger is located on the west side of the Wild Things office. Parking is not marked EV-only, but is marked "RESERVED". It is ok for EVs to park here to charge without further permission. If the spots are blocked it will be by staff, ask in the office and they'll move their vehicle to accomodate you.

Nearby charging locations:

Use the EVChargerMaps system to find nearby charging sites, and to leave comments about this site.


Things to do:
Nothing nearby. There may be a deli by the Texaco on River Road. Bring a picnic lunch and plan on taking the Daily Public tour (1pm, 7 days, $10/adult) while you charge, or call ahead and arrange a Private or VIP tour of the facility at a different time.

Contact information:
831-455-1901

Equipment model and serial number info:
Avcon Power Pak
---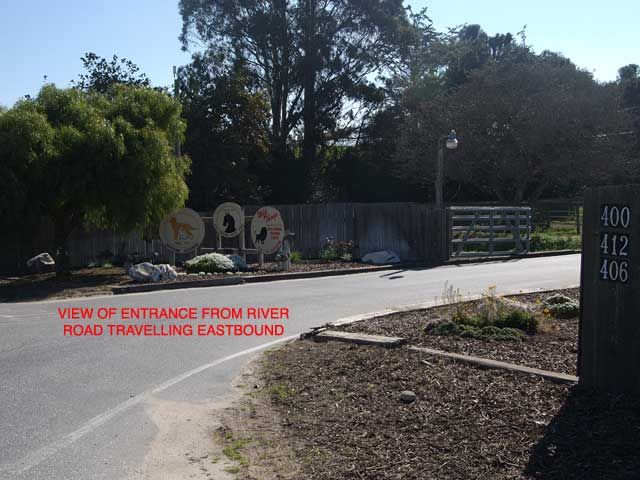 by Ken Adelman
---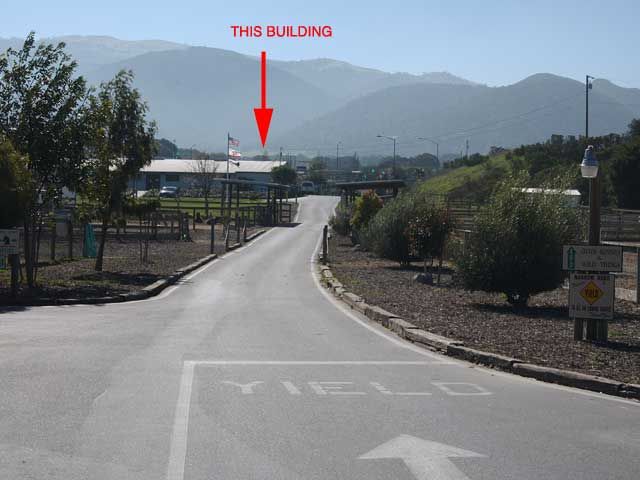 by Ken Adelman
---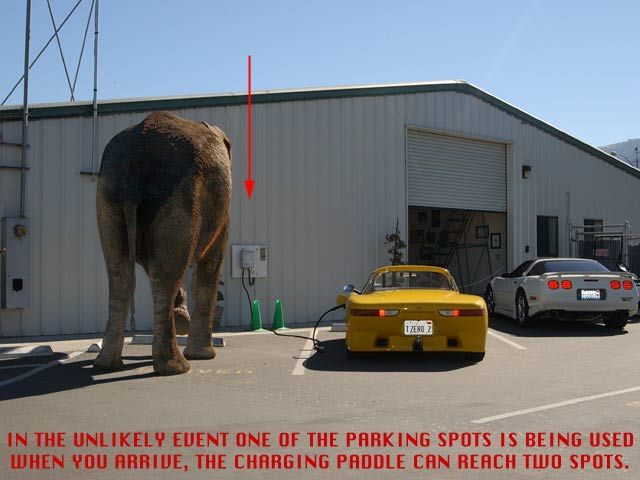 by Ken Adelman -- be sure to observe charger-sharing protocol!
---
Check out the "I Was There" reports for this site, or leave one of your own, using the EVChargerMaps system. "I Was there" reports are important, even (or perhaps especially) if all is well. Please submit a report whenever you visit a charging station.
You can also use this feature to find nearby charging stations.
Back to top of page

---
Generated on Sunday, 1/30/2011, at 10:45:19 PM PT from evcnall.fp7.

Revision History:
9/14/09: Added model number. 6/11/03: corrected longitude from -122 to -121 6/5/03: added details 3/10/03: added new site.
Do you see any discrepancies or have any information for us about this page?
Please add comments, using the EVChargerMaps system. Click here.