EV Charger News
Charging Station Site Number 93907_1

Status as of 1/30/2011: In service.

Important! There may be more recent status comments in the "I Was There" reports and comments.
Click here to view or to add a comment.

Costco Salinas
1339 N. Davis Rd.
Salinas, California 93907

Site ID: 93907_1 Thomas Bros. Maps Page and Grid™: 1096-G2


Charging facilities at this site:
Inductive:
1 - Small paddle
Conductive:
1 - Avcon
Nominal supply voltage for this site: 208V

<!- MapCase parameters: Keep list: CSH, DS, CSF, MapCase (Custom.jpg, Tiger, Costco): NNY Case number: 7-->

MAP OF CHARGING STATION LOCATION


Drag the map with your mouse, or double-click to center.





Costco Warehouse number 472
Click on the Costco map above to go to the Costco Web page for this site, with store hours, phone numbers, and warehouse features.

---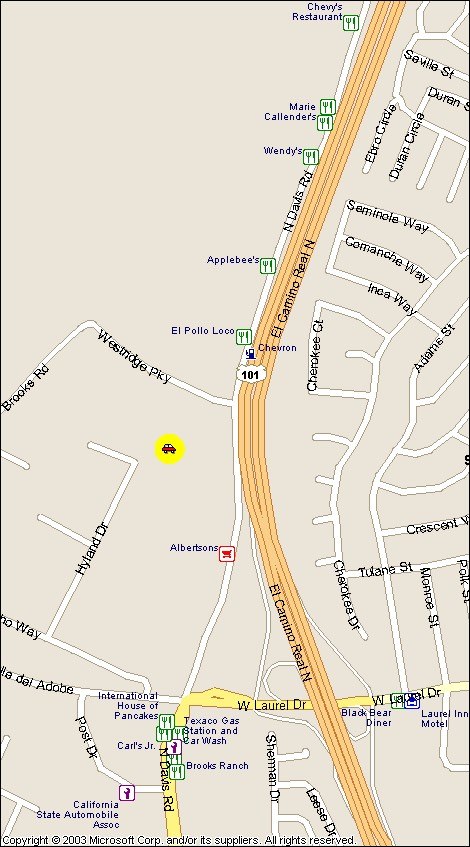 Map by Chuck Hursch, 8/05.
---

Lat:  36.70308 (N 36°42.185') (N 36°42'11.1")   (WGS 84 datum)
Lon:-121.66862 (W121°40.117') (W121°40'07.0")
         
(V: Determined by GPS site visit.)

Status:
3/3/06: Both Gen 2+ SPI chargers have been replaced -- one with a TAL SPI, and the other with an EVI Avcon charging station. This was an EAA repair/upgrade project.

2/14/06: Report from Dru Sutton indicates that damage has worsened, and neither charger is working. Repair efforts by the Electric Auto Association are underway.
5/20/04: The paddles both have cracked pucks, and one has a cracked handle. But both appear to be safe and functional.


Comments:
2002-2-1: MagneCharge list: change from LPI to SPI. Also added Map Grid [Ed].
It's about 55 miles to the nearest San Jose charger (Costco Almaden Expressway). I drove the San Jose to Gilroy leg on Monterey highway (west of 101, parallels the SP main line for the most part) since it is easier to drive 55 there than on 101.
-- Terry Dowling 3/11/99

Driving directions:
Directions: Highway 101 to the Laurel Drive exit in Salinas. Go west and make a right on N. Davis Road to Westridge Shopping Center. Make a left at the Applebys restaurant and follow the driveway to the chargers on the left side of Costco by the tire center. You can see Costco from the freeway. Located at 1339 N Davis Road which is just west of 101 and can be reached from Boranda from the north or Laurel from the south.
Go to Google Local for driving directions to/and from any location, and to find points of interest.


Nearby charging locations:

Use the EVChargerMaps system to find nearby charging sites, and to leave comments about this site.


Things to do:
8/02: We went to the Northridge Mall Cinemas while charging. It's only about half a mile from the Costco as the crow flies, but since the freeway is in between, we took a cab for the 2.5 mile trip. The only problem was that the cab response time was slow.
-- Steve Casner
4/8/02: Lots of eating places and stores nearby. There's a motel across the highway as well. - TD


Rating:
5 Raters:
Tom Dowling (4), Makoto Tsuda 11/02 (5), Earl Cox 11/02 (4); Youngchul Park 2/04 (4)

Equipment model and serial number info:
TIC (TAL) TCG2000 S0310080 installed 3/06, replacing damaged Gen 2+
ICS-200B EV00610 ser TR0798001 also installed 3/06, also replacing damaged Gen 2+
According to Clean Fuel Connection, Stefanie Ly, 5/1/06 S0310080 warranty expires 6/5/07.

---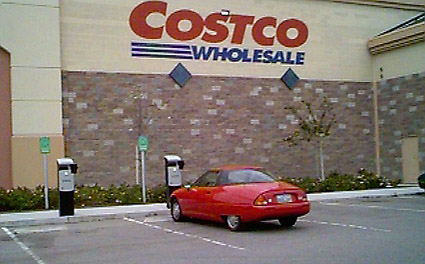 by Chris Yoder 4/11/2000
---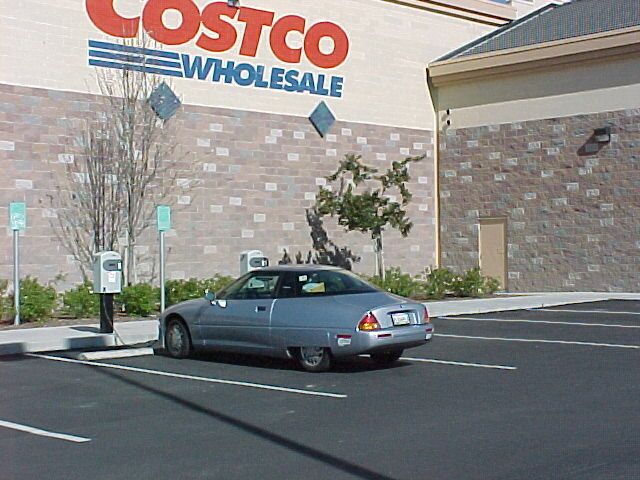 by Tom Dowling 3/2002
---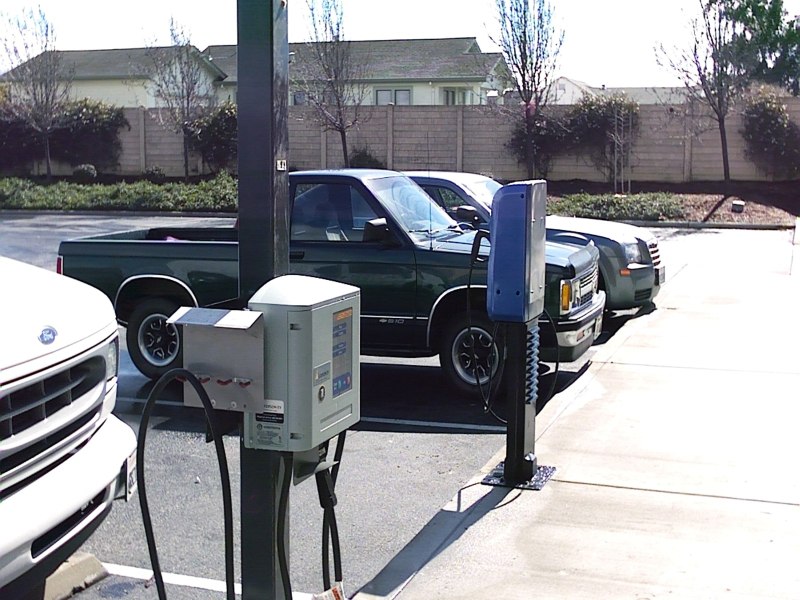 by Michael Mora, 3/06
---
Check out the "I Was There" reports for this site, or leave one of your own, using the EVChargerMaps system. "I Was there" reports are important, even (or perhaps especially) if all is well. Please submit a report whenever you visit a charging station.
You can also use this feature to find nearby charging stations.
Back to top of page

---
Generated on Sunday, 1/30/2011, at 10:45:18 PM PT from evcnall.fp7.

Revision History:
7/13/2007: Added "I Was There" report.
3/8/2007: Added "I Was There" report.
5/3/06: Updated serial number field with warranty information.
3/25/2006: Added "I Was There" report.
3/16/2006: Changed status to OK.
3/3/2006: Added "I Was There" report.
2/14/06: Changed status to DOWN LOC. See status history.
9/5/2005: Added "I Was There" report.
8/10/05: Added custom map.
9/18/2004: Added "I Was There" report.
5/20/2004: Added "I Was There" report. and updated status.
5/16/2004: Added "I Was There" report.
5/3/2004: Added "I Was There" report.
5/1/2004: Added "I Was There" report.
2/15/04: Added warehouse number.
9/1/03: Updated things to do, added ratings..
6/11/02: corrected photo credits and dates twd
5/5/02: added ToDo, revised LL (a tiny bit) per TD iwt 4/8/02
5/5/02: added kw, comment, rating per AP iwt 4/15/02
4/30/02: updated per TDdb
4/22/02: 2LPI chgd to 2SPI per Magnecharge list dated 02/01/27.
4/22/02: Imported from EV1 Club db

Do you see any discrepancies or have any information for us about this page?
Please add comments, using the EVChargerMaps system. Click here.