EV Charger News
Charging Station Site Number 92718_1

Status as of 2/19/03: Unknown. Check status and comments below.

Costco Irvine
115 Technology Drive @ Barranca
Irvine, California 92718


Site ID: 92718_1 Thomas Bros. Maps Page and Grid™: 861-B7

Charging facilities at this site:
Inductive:
2 - Small paddle
Conductive:
1 - Avcon
Nominal supply voltage: 208V

<!- MapCase parameters: Keep list: CSH, DS, CSF, CHT, MapCase (Custom.jpg, Tiger, Costco): NYY Case number: 5--> <!- ClickMap Tiger Head --><!- /ClickMap Tiger Head --> <!- ClickMap Store Head --> <!- Script changes Click for Tiger map text in Display Custom if lat/lon not present. Do not alter the text betweeb quotes after ALT=. --> <!- Display Custom --><!- /Display Custom --> <!- Display Store -->

<!- /Display Store --> <!- Display Tiger --><!- /Display Tiger --> <!- ClickMap Tiger Foot --><!- /ClickMap Tiger Foot --> <!- ClickMap Store Foot --> Costco Warehouse number 454
Click on map for the Costco Web page for this site, with store hours, phone numbers, and warehouse features.
<!- /ClickMap Store Foot --> <!- ClickHere Store --><!- was http://www.costco.com//Info/CostcoNews/Locations/LocationTemplate.asp?WHNumber=454 - changed 8/5/04 twd --> <!- /ClickHere Store --> <!- ClickHere Tiger --> Click here to link to the Tiger map browser, where you can zoom in or out.
<!- /ClickHere Tiger -->

Lat:  33.65984 (N 33°39.590') (N 33°39'35.4")   (WGS 84 datum)
Lon:-117.74406 (W117°44.644') (W117°44'38.6")
         
Driving directions:
Barranca has its own left side offramp from I-5 HOV lane. -- Kenny F. 10/9/02
---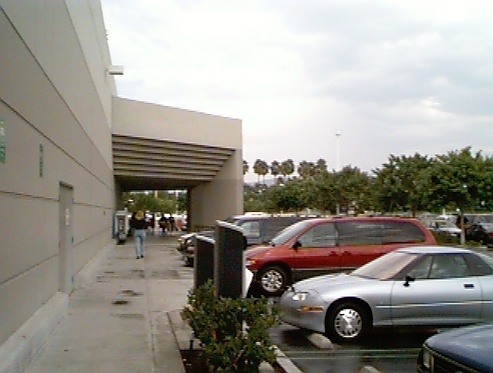 Greg Hanssen 9/14/97


<!- IWT -->
---
Check out the "I Was There" reports for this site, or leave one of your own.
<!- /IWT --> <!- Txt --><!- /Txt --> <!- EV1 --> View the
information for this site.
<!- /EV1 -->
---
Generated on Monday, 2/21/2005, at 0:11:01 from evcnall050220c.fp5.
Revision History:
2/19/03: Added Avcon per KFried email 2/10/03. --Gil
11/7/02: Added Barranca to Adr, DrivD per Kenny Fried msg 10/9/02. --Gil
4/21/02: 2LPI chgd to 2SPI per Magnecharge list dated 02/01/27.
Do you see any discrepancies or have any information for us about this page?
Please send us your comments.