EV Charger News
Charging Station Site Number 90403_1

Status as of 1/30/2011: In service.

Important! There may be more recent status comments in the "I Was There" reports and comments.
Click here to view or to add a comment.

11th & Montana Avenue
1109 Montana St.
Santa Monica, California 90403

Site ID: 90403_1 Thomas Bros. Maps Page and Grid™: 631-D7


Charging facilities at this site:
Inductive:
1 - Small paddle
Conductive:
1 - Avcon

<!- MapCase parameters: Keep list: , MapCase (Custom.jpg, Tiger, Costco): NNN Case number: 8-->

MAP OF CHARGING STATION LOCATION


Drag the map with your mouse, or double-click to center.




---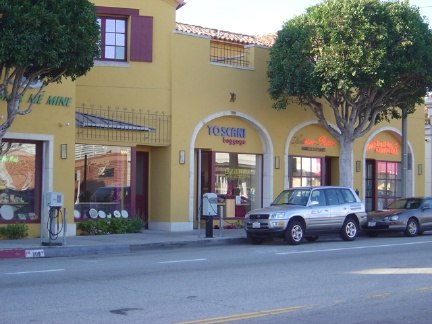 Mike Kane 4/1/06
---

Lat:  34.03075 (N 34°01.845') (N 34°01'50.7")   (WGS 84 datum)
Lon:-118.49792 (W118°29.875') (W118°29'52.5")
         
(V: Determined by GPS site visit.)

Comments:
Santa Monica does not require EVs to pay at city parking meters

Driving directions:
From I-10 W: Take CA-1 South / Lincoln Blvd and turn right on Lincoln, turn right on Montana and look for the chargers on the left, just past 11th street.
From I-405 N: exit I-10 W and follow directions above.
From I-405 S: Take Wilshire Blvd West exit and turn right on Wilshire Blvd, Turn right on 12th st. in Santa Monica (about 2 miles), turn left on Montana and look for the chargers on the right, just before 11th street.
Go to Google Local for driving directions to/and from any location, and to find points of interest.


How to find the charging station location once you have found the site:
Chargers are at the curb by two metered street parking spaces.

Nearby charging locations:

Use the EVChargerMaps system to find nearby charging sites, and to leave comments about this site.


Things to do:
Eat at Babalu's or have coffee at Peet's. Great location!

Rating:
5 Raters:
Paul Scott

Equipment model and serial number info:
Magnecharger Gen2+ SN:SM5276P0112026C
Avcon ICS200B SN:TR0898007
---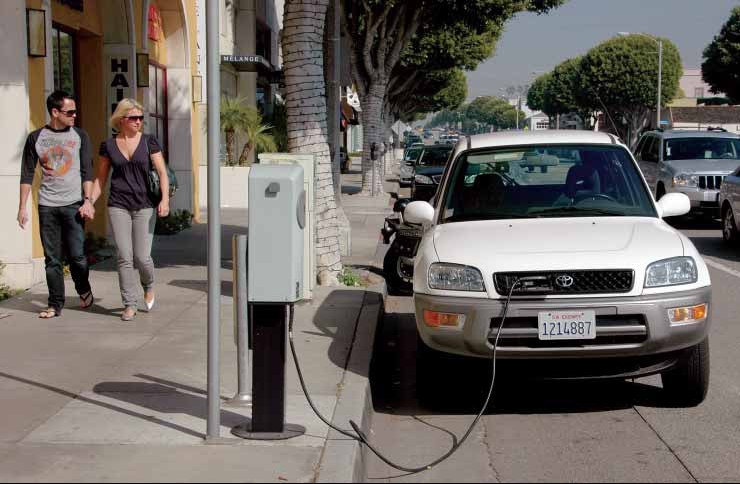 Santa Monica Daily Press 2/07
---
Check out the "I Was There" reports for this site, or leave one of your own, using the EVChargerMaps system. "I Was there" reports are important, even (or perhaps especially) if all is well. Please submit a report whenever you visit a charging station.
You can also use this feature to find nearby charging stations.
Back to top of page
View the

information for this site. (Historical -- no longer updated.)

---
Generated on Sunday, 1/30/2011, at 10:50:49 PM PT from evcnall.fp7.

Revision History:
8/29/07: Chgd Action, Status per Michael Conn IWT 7/18/07. - Gil
4/13/06: Added Pic1, M&S per Mike Kane email 4/10/06. - Gil
12/31/05: Deleted Comments, changed name.- Gil
5/18/04: Chgd Status, Name per Paul Scott IWT 4/19/04. - Gil
1/25/03: Status - Gil
09/15/03: Chgd Address per Paul Scott email 9/10/03. - Gil
04/21/2003: Added Avcon. --Gil
9/2/02: Added note from BJ
6/4/02: Removed f from future column, as it appears incorrect. Twd.
4/21/02: SPI chgd from 0 to 1 per Magnecharge list dated 02/01/27.
Magnecharge says Zip is 90401. -- GD
Do you see any discrepancies or have any information for us about this page?
Please add comments, using the EVChargerMaps system. Click here.