EV Charger News
Charging Station Site Number 90067_1

Status as of 1/30/2011: In service.

Important! There may be more recent status comments in the "I Was There" reports and comments.
Click here to view or to add a comment.

Century City Shopping Center
10250 Santa Monica Blvd.
Los Angeles, California 90067

Site ID: 90067_1 Thomas Bros. Maps Page and Grid™: 632-D3


Charging facilities at this site:
Inductive:
1 - Small paddle
1 - Large paddle
Conductive:
1 - Avcon

<!- MapCase parameters: Keep list: , MapCase (Custom.jpg, Tiger, Costco): NNN Case number: 8-->

MAP OF CHARGING STATION LOCATION


Drag the map with your mouse, or double-click to center.




---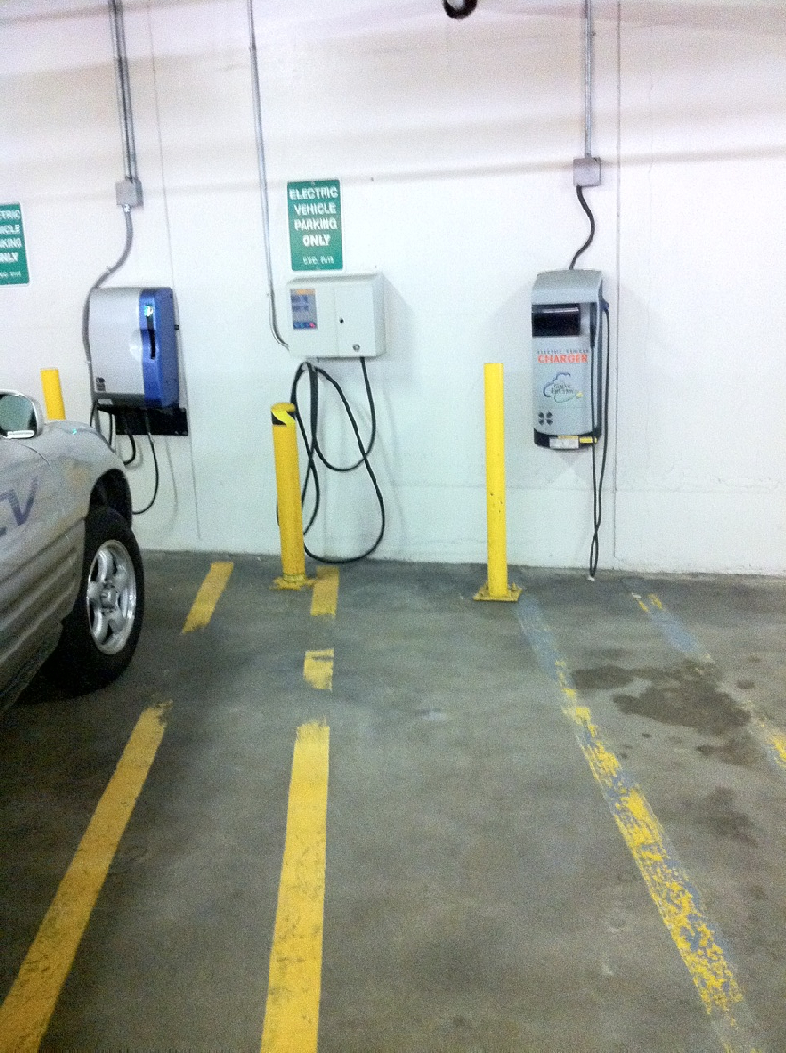 By Tom Dowling, 10/2010
---

Lat:  34.05970 (N 34°03.582') (N 34°03'34.9")   (WGS 84 datum)
Lon:-118.41981 (W118°25.189') (W118°25'11.3")
         
Status:
Extensive renovation in progress. First phase opened recently (6/2006).
Driving directions:

Go to Google Local for driving directions to/and from any location, and to find points of interest.

Nearby charging locations:

Use the EVChargerMaps system to find nearby charging sites, and to leave comments about this site.

Things to do:
There is a 15 theater AMC Cinema complex. Restraunts are Hustons, Gulf Stream (fish), New York Deli, Harpers (Italian) and Bloomingdales. There is a French restraunt that will be opening soon. There is also an excellent food court with places like Panda Express, Baja Fresh, Fudruckers, Red Rock Chilli, California Crisp, Harpers Express, along with Pizza, Korean Barbaque, Japanese, Sushi, and a couple of places that sell sandwiches. Anchor stores are Bloomingdale's and Macy's and there is the usual collection of butiques and specialty stores including Apple and Palm. There is a Brentano's book store and a Borders to be opened later this year.
Rating:
5 Raters:
Noel Adams
---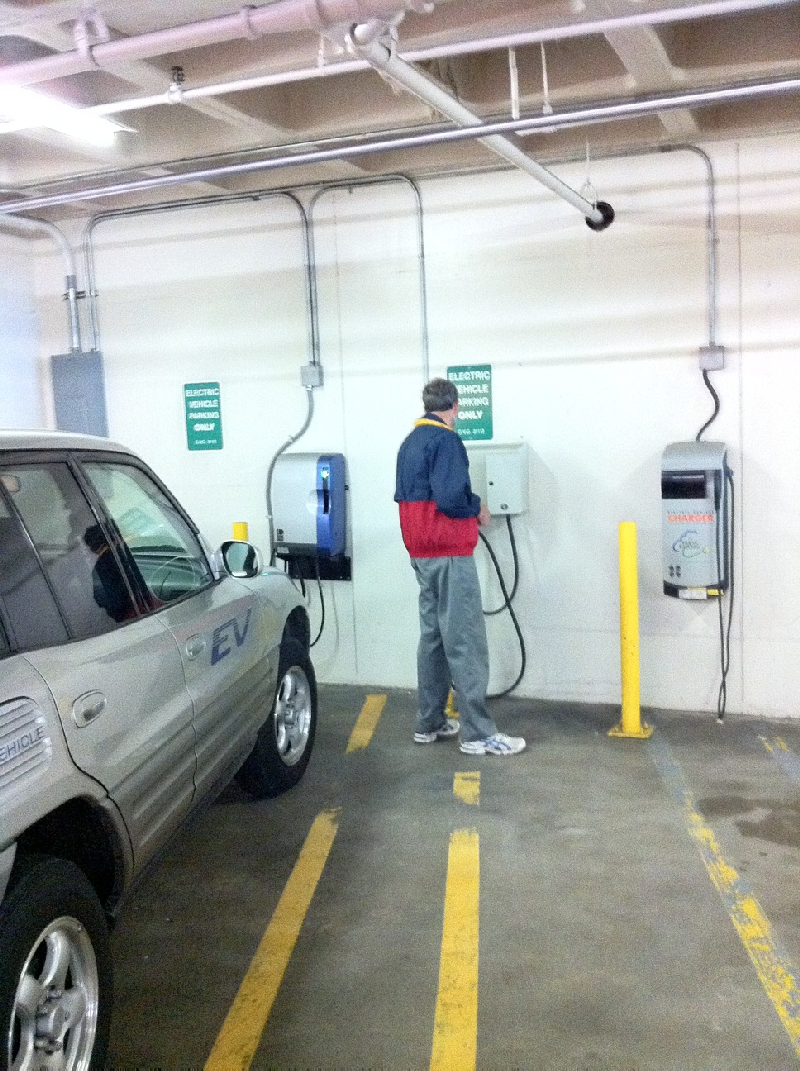 By Tom Dowling, 10/2010
---
Check out the "I Was There" reports for this site, or leave one of your own, using the EVChargerMaps system. "I Was there" reports are important, even (or perhaps especially) if all is well. Please submit a report whenever you visit a charging station.
You can also use this feature to find nearby charging stations.
Back to top of page
View the

information for this site. (Historical -- no longer updated.)

---
Generated on Sunday, 1/30/2011, at 10:49:55 PM PT from evcnall.fp7.

Revision History:
7/21/06: Added Statun ToDo per Noel Adams email 6/25/06. - Gil
7/21/06: Chgd 2 LPI to (1 LPI, 1 SPI), added Rating, Raters per Noel Adams IWT 6/24/06. - Gil
2/17/04: Added 1AVC per Sam Thurber email 1/27/04. - Gil

Do you see any discrepancies or have any information for us about this page?
Please add comments, using the EVChargerMaps system. Click here.